Signup for our emails
Login

Tell Governor Hickenlooper to Stop Sacrificing Our Future for Fossil Fuel Companies
| | |
| --- | --- |
| Climate First! | |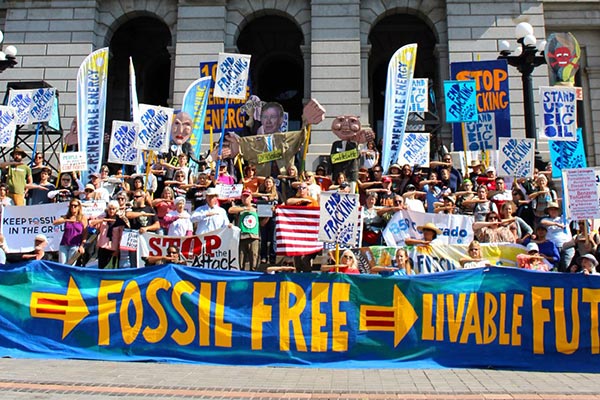 Dear Guardian,
A proposed plan to curb carbon pollution in Colorado actually stands to open the door for more fracking, more coal mining, and more fossil fuel destruction.
Speak out today against this sham of a climate plan. Tell Colorado Governor John Hickenlooper to get serious on climate and clean energy.
While Governor Hickenlooper talks the talk on climate change, when it comes to walking the walk, he doesn't seem to have a clue.
His latest proposed climate plan calls for reducing statewide greenhouse gas emissions, but would actually incentivize more oil and gas development and more coal production.
We have to push back on this. If Governor Hickenlooper's climate plan is what passes for climate progress, then we don't have a chance. Send a letter today and help us push for a real plan that defends our future.
With Trump and his fossil fuel cronies derailing climate initiatives like the Clean Power Plan, Colorado has to get this right.
That means we need a plan that keeps fossil fuels in the ground, that commits Colorado to 100% renewable energy, and that helps our local economies transition away from fossil fuel dependence.
Anything less is not only unacceptable, it's dangerous.
Tell Governor Hickenlooper to stop letting the fossil fuel industry undermine our climate and to start putting Colorado's future first.
For the wild,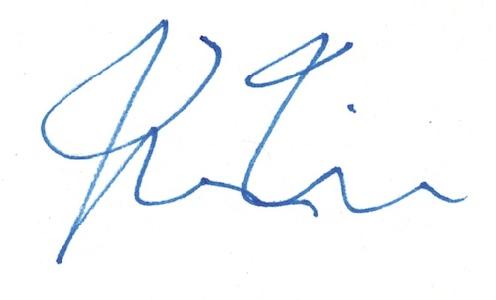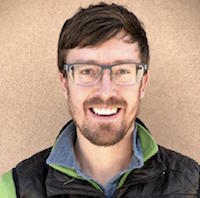 Jeremy Nichols
Climate and Energy Program Director
WildEarth Guardians
jnichols@wildearthguardians.org
P.S. Read for yourself the draft Colorado Climate Plan here.
P.P.S. In case you missed it, WildEarth Guardians is pushing back against Trump and winning. Read about our latest court win for the climate.

photo credit: WildEarth Guardians
Stay Connected:
WildEarth Guardians' mission is to protect and restore the
wildlife, wild places, wild rivers, and health of the American West.
ARIZONA * CALIFORNIA * COLORADO * MONTANA * NEW MEXICO * OREGON * WASHINGTON
MAIN OFFICE: 516 Alto Street, Santa Fe, NM 87501 p) 505.988.9126
If you received this message from a friend, you can subscribe.
Unsubscribe or reduce the number of emails you receive by Managing Your Subscription