Signup for our emails
Login

Court Ruling Derails Trump's Fossil Fuel Agenda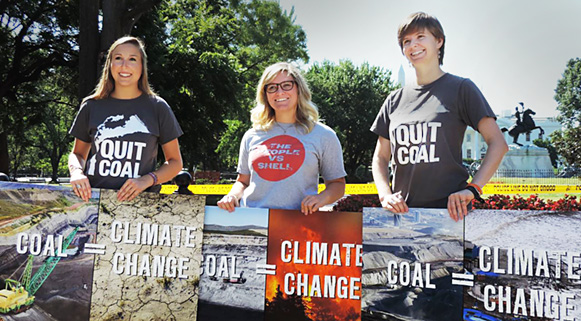 Dear Guardian,
This is why our work matters more than ever.
In a resounding ruling by our legal team, the U.S. Court of Appeals for the 10th Circuit rejected the U.S. Bureau of Land Management's attempt to turn its back on climate change and approve massive new coal mining on public lands in the Powder River Basin of northeastern Wyoming.
Calling the agency "irrational," the court's ruling overturns two billion tons of publicly owned coal leases that were sold to Peabody and Arch Coal.
When burned, this coal stood to unleash more than 3.3 billion metric tons of carbon pollution. That's equal to the amount of climate pollution released by nearly 1,000 coal-fired power plants.
Put another way, this ruling is really big.
Importantly, it's a victory that strikes at the heart of President Trump's agenda of handing over our public lands to the coal industry and forcing us to shoulder the costs of climate change.
To put this into context, this win overturns some of the largest coal leases ever approved by the federal government. These leases were set to expand the two largest coal mines in the world (which incidentally are owned by two of the world's largest privately owned coal companies). What's more, these mines are in the Powder River Basin, the nation's largest coal producing region.
This couldn't have happened without your support and without our constant commitment to putting the climate first. Since 2009, we've made it a goal of slowing and ultimately stopping coal production from our public lands.
Although there remain challenges ahead, with this ruling, we are well-armed to defend against Trump's pro-fossil fuel, climate denying agenda. We are poised to continue keeping our coal in the ground for good.
This is why WildEarth Guardians exists, why you support us, and why we expect more success. Even in the midst of the current political climate, we are winning.
I'm feeling good and I hope you are, too. While these are trying times, there's reason to be empowered and hopeful.
Thank you and stay tuned for more good news.
For the wild,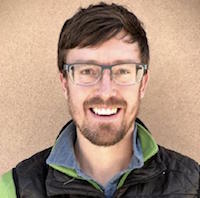 Jeremy Nichols
Climate and Energy Director
WildEarth Guardians
jnichols@wildearthguardians.org
P.S. Read more about our court win and why this is such a big deal.
P.P.S. Our win comes as the coal industry is collapsing throughout the American West. We are maintaining progress in keeping coal in the ground and keeping hope alive for clean energy.

photo credit: WildEarth Guardians
Stay Connected:
WildEarth Guardians' mission is to protect and restore the
wildlife, wild places, wild rivers, and health of the American West.
ARIZONA * CALIFORNIA * COLORADO * MONTANA * NEW MEXICO * OREGON * WASHINGTON
MAIN OFFICE: 516 Alto Street, Santa Fe, NM 87501 p) 505.988.9126
If you received this message from a friend, you can subscribe.
Unsubscribe or reduce the number of emails you receive by Managing Your Subscription