Signup for our emails
Login

We're Not Going to Let Trump Sacrifice Our Forests For Fossil Fuels
| | |
| --- | --- |
| Speak Up, #KeepItIntheGround | |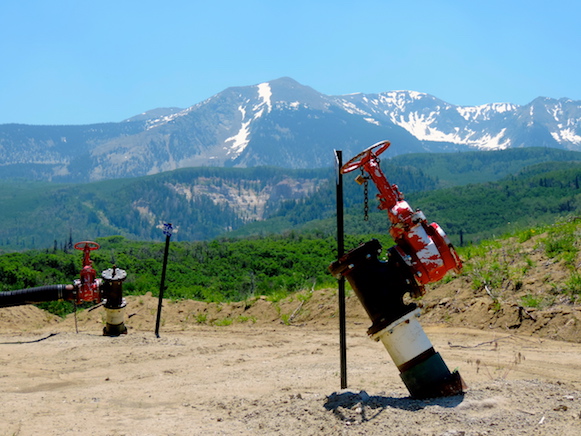 Dear Guardian,
Colorado's wild forests and our climate need you, desperately.
After lifting protections on 20,000 acres of National Forest in western Colorado, the federal government now wants to let Arch Coal sink its teeth into our public lands. Trump's Interior Department and Forest Service want to let Arch lease 1,700 acres of roadless forests to rip out more than 17 million tons of coal next to Colorado's iconic West Elk Wilderness.
Now is the time to push back against this terrible plan and defend our National Forests. Join us and raise your voice in support of protecting our public lands, not sacrificing them to the coal industry.
Because it gets worse. To get at the coal, Arch has to drill methane venting wells above its mine workings, effectively turning the lands above the mine into a gas well field. Arch pumps this methane, a potent greenhouse gas, from the mine directly into our atmosphere. Methane has more than 80 times the heat-trapping power of carbon dioxide and is a major contributor to climate pollution.
Arch's mining operations are beyond wasteful and destructive. They need to be stopped. Sign our petition today.
WildEarth Guardians has already beaten back this mine expansion once before. In 2014, we won a landmark lawsuit overturning Arch's plans to expand its mine. The federal court ruled that the Interior Department and Forest Service illegally ignored the climate impacts of more fossil fuel production.
Emboldened by President Trump's zeal for coal, Arch is back and our public lands and climate are again at risk.
It's time to push back and push back hard.
Sign our petition today and send a loud and clear message to the President and all Americans that we're not going to tolerate giving away our future to the coal industry.
For the wild,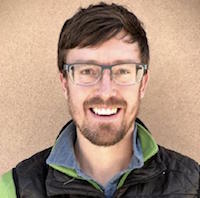 Jeremy Nichols
Climate & Energy Program Director
WildEarth Guardians
jnichols@wildearthguardians.org
P.S. In Colorado, the coal industry is in sharp decline. It makes no sense to sacrifice our public lands for Arch Coal and prevent communities from transitioning to more sustainable and prosperous economies.
P.P.S. Check out our interactive story map about Arch Coal's mining plans and what's at stake on our National Forests.

photo: WildEarth Guardians
Stay Connected:
WildEarth Guardians' mission is to protect and restore the
wildlife, wild places, wild rivers, and health of the American West.
ARIZONA * COLORADO * MONTANA * NEW MEXICO * OREGON * WASHINGTON
MAIN OFFICE: 516 Alto Street, Santa Fe, NM 87501 p) 505.988.9126
If you received this message from a friend, you can subscribe.
Unsubscribe or reduce the number of emails you receive by Managing Your Subscription