Signup for our emails
Login

Stand up for Mountain Lions & Bears!
| | |
| --- | --- |
| EVENT SOLD OUT! | |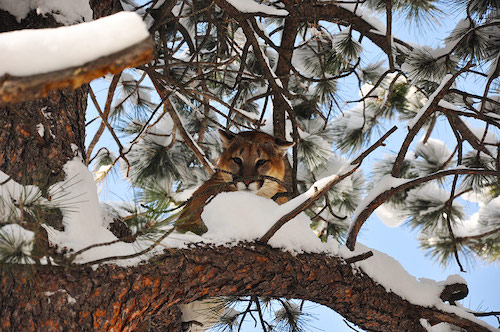 Dear Guardian,
Please join WildEarth Guardians at The Curtis in Denver on May 5 at 6:30 pm. There will be an exciting eco-sustainability performance, a falconer with live rescued eagles, falcons, and hawks, "Wildly" informational action stations, and live music—all leading into a delicious vegetarian and vegan-friendly dinner.
Because it's Cinco de Mayo, free margaritas will join the usual wine and beer bar menu! But we are gathered to discuss and take action on very serious issues facing wildlife and our climate. This is an event you will want to attend.
Learn about Colorado's outrageous 'predator killing' policy that is going into effect, and how we will, together, take a stand for bears and mountain lions. You will also learn how WildEarth Guardians is advancing a transition away from fossil fuels, fighting the threats to privatize our public lands, and how we are making our wild places safer for western wildlife.
When and Where:
Friday, May 5, 2017, 6:30 P.M. – 9:30 P.M.
The Curtis Hotel, 1405 Curtis Street,
Denver CO (see map)

Tickets are $100 each or $1,000 for a table of ten, and are on sale now.
Bring a guest, your questions, your checkbook, and your enthusiasm to engage in a lively conversation about making change.
Just as WildEarth Guardians defends the web of life and mosaic of biodiversity across wild places, we acknowledge the mosaic of cultural diversity that makes up our communities, who work to defend and preserve the Wild everywhere. And especially now, as safe passage is threatened for immigrant communities and people of color, at this Howling Affair on May 5, we celebrate Cinco de Mayo, when many parades for the holiday are being canceled across the country over fears of deportation. And so we're reminded to fight for protection across communities, and create safe passage for all species, as we work to protect the wildlife, wild places, wild rivers, and health of the American West.
We expect this event to be a sellout so get your tickets early!
For more information, or to volunteer as a photographer for the evening, call Stavo Craft at (505) 988-9126 (x0) or email him here.
For the wild,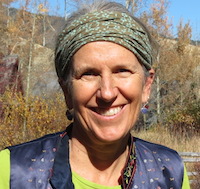 Carol Norton
Associate Director
WildEarth Guardians
cnorton@wildearthguardians.org
P.S. David Yarrow is one of the world's top wildlife photographers. His work is highly sought-after and extremely valuable. Not only are his pieces gorgeous, but they also contribute to conservation efforts world-wide. "Catch" is a 25" x 29" artist proof, limited edition archival pigment print and is signed by the artist. This gorgeous print will be one of many items available to purchase during our silent auction at the event.
P.P.S. A huge shout out to our wonderful sponsor The DDC FPO who is once again sponsoring our Howling Affair in Denver.



Stay Connected:
WildEarth Guardians' mission is to protect and restore the
wildlife, wild places, wild rivers, and health of the American West.
ARIZONA * CALIFORNIA * COLORADO * MONTANA * NEW MEXICO * OREGON * WASHINGTON
MAIN OFFICE: 516 Alto Street, Santa Fe, NM 87501 p) 505.988.9126
If you received this message from a friend, you can subscribe.
Unsubscribe or reduce the number of emails you receive by Managing Your Subscription