Signup for our emails
Login

Spend Cinco de Mayo with Guardians

| | |
| --- | --- |
| Mark your calendar | |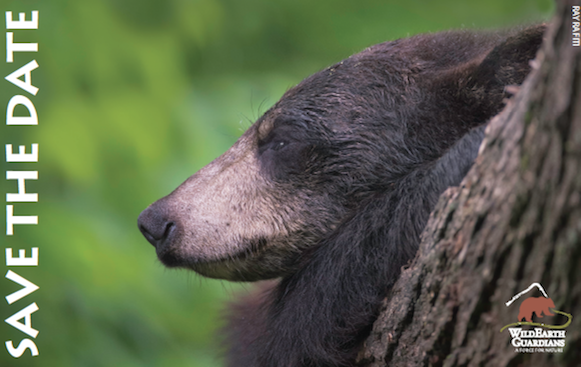 Dear Guardian,
Please join WildEarth Guardians at The Curtis in Denver on May 5 at 6:30 pm. Dinner! Wine! Cinco de Mayo margaritas! Live entertainment! Swag! Scintillating speaker! A time and place for us to gather in Denver and support and protect wildlife, at a moment when Colorado's outrageous 'predator killing' policy is going into effect.
Together, we will take a stand for bears and mountain lions!
Also on tap for the evening, come learn how WildEarth Guardians is advancing a transition away from fossil fuels, fighting the threats to privatize our public lands, and how we are making our wild places safer for western wildlife.
When and Where:
Friday, May 5, 2017, 6:30 P.M. – 9:30 P.M
The Curtis Hotel, 1405 Curtis Street,
Denver CO (see map)
Tickets are $100 and are on sale now.
Bring a guest, your questions, your checkbook, and your enthusiasm to engage in a lively conversation about making change!
We expect this event to be a sellout so get your tickets early!
For more information, call Stavo Craft at (505) 988-9126 (x0) or email him here.
Can't wait to see you there,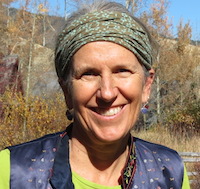 Carol Norton
Associate Director
WildEarth Guardians
cnorton@wildearthguardians.org

Stay Connected:
WildEarth Guardians' mission is to protect and restore the
wildlife, wild places, wild rivers, and health of the American West.
ARIZONA * CALIFORNIA * COLORADO * MONTANA * NEW MEXICO * OREGON * WASHINGTON
MAIN OFFICE: 516 Alto Street, Santa Fe, NM 87501 p) 505.988.9126
If you received this message from a friend, you can subscribe.
Unsubscribe or reduce the number of emails you receive by Managing Your Subscription