Signup for our emails
Login

Sorry, Trump, We Are Not Bailing Out Peabody Coal Executives
| | |
| --- | --- |
| Speak Out! | |

Dear Guardian,
It's been a little more than a month since President Trump took office and already, the blatant corruption is underway.
Near Steamboat Springs in northwestern Colorado, the U.S. Office of Surface Mining is proposing to rubberstamp Peabody Energy's plans to add 310 acres of our public lands to its Foidel Creek coal mine (also called the Twentymile mine). The move is rife with crookedness.
Speak out today and tell the Trump Administration that we won't stand for our public lands being handed over to Peabody. Tell President Trump that Americans, not coal executives, come first.
By any measure, this is just a scam to make coal company executives rich.
Consider this: Peabody Energy is currently bankrupt and isn't even close to being financially solvent. Not only that, but the Foidel Creek mine fuels the nearby Hayden coal-fired power plant, a plant that its utility owners have claimed is "functionally obsolete" and no longer has any value.
It's clear that this proposal aims to do only one thing: put more coal on Peabody's balance sheet at the expense of the American public.
Join us in exposing this coal industry bail out. Let's put the brakes on the Trump Administration's efforts to hand over our public lands to companies like Peabody.
For years, Peabody has ravaged Colorado. Its Foidel Creek mine has produced millions of tons of coal, filling our atmosphere with massive amounts of carbon pollution, fouling local rivers and streams, and putting up roadblocks to clean energy.
And now Peabody wants more of our publicly owned coal? Give me a break.
It's time to say enough. Take a stand and push back on the Trump Administration's efforts to give away our coal to Peabody.
The Office of Surface Mining has the legal authority to say no, but it's up to us to make sure they do so.
For the Wild,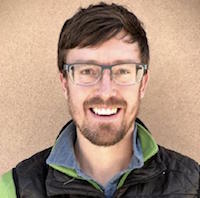 Jeremy Nichols
Climate & Energy Program Director
WildEarth Guardians
jnichols@wildearthguardians.org
P.S. Read more about how the owners of the Hayden coal-fired power plant are arguing that the plant no longer has any value.
P.P.S. The Obama Administration found that giving away our publicly owned coal to companies like Peabody was costing taxpayers and our climate dearly. It's outrageous that President Trump wants to deny reality and work to make coal executives rich at our expense.

photo credit: WildEarth Guardians
Stay Connected:
WildEarth Guardians' mission is to protect and restore the
wildlife, wild places, wild rivers, and health of the American West.
ARIZONA * CALIFORNIA * COLORADO * MONTANA * NEW MEXICO * OREGON * WASHINGTON
MAIN OFFICE: 516 Alto Street, Santa Fe, NM 87501 p) 505.988.9126
If you received this message from a friend, you can subscribe.
Unsubscribe or reduce the number of emails you receive by Managing Your Subscription