Signup for our emails
Login

Piñon Pipeline Withdrawn, Chaco Spared, Navajo Communities Protected
| | |
| --- | --- |
| Keeping Fossil Fuels in the Ground | |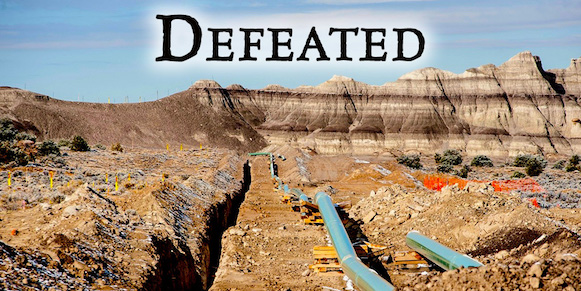 Dear Guardian,
This is a huge win for our lands and communities in the Greater Chaco region, and it wouldn't have happened without your help.
Late last week we learned the proposed Piñon oil pipeline has been scrapped.
This 130 mile long oil pipeline would have left a giant scar across the Greater Chaco landscape of northwestern New Mexico. All told, it would have opened the door for more than 500 new fracking wells and untold destruction to the region.
For many of our friends and allies on the Navajo Nation, the Piñon oil pipeline would have been a disaster.
Thankfully, this misguided oil pipeline is dead. And in its place is new hope for protection of the Greater Chaco region and a transition away from fossil fuels to more prosperous and sustainable communities.
It's a testament to the power and effectiveness of our movement. When the Piñon pipeline was proposed in 2014, we helped foment a groundswell of opposition. Thousands weighed in, including hundreds of Navajo residents in the area and even actor Robert Redford.
It was no wonder. The pipeline would have come within feet of thousand year-old Puebloan ruins in the Chaco region and tear apart present-day Navajo lands. It would have emboldened the fossil fuel industry to continue destroying our climate, fouling our clean air, and contaminating our water.
The message we delivered was loud and clear: it's time to protect Chaco, keep our fossil fuels in the ground, and deny dirty energy pipelines.
Clearly, our message was heard.
Let's relish this victory and let it inspire us to be stronger than ever.
As President-elect Trump continues to fill his cabinet with fossil fuel industry cronies, our challenge will be immense. It's clear that Indigenous communities and fundamental American values, like clean air and water, will take a backseat to the profits of oil and gas companies.
With the defeat of the Piñon pipeline, we know we can win. And with your support, we will.
For the wild,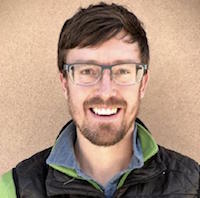 Jeremy Nichols
Climate and Energy Director
WildEarth Guardians
jnichols@wildearthguardians.org
P.S. We've thwarted the Piñon pipeline, but now we need to rein in fracking throughout the Greater Chaco region. If you haven't already, weigh in today and tell the U.S. Bureau of Land Management to stand up to the oil and gas industry and defend Chaco, communities, and the climate.

P.P.S. Read the news of the withdrawal of the proposed Piñon pipeline.

Stay Connected:
WildEarth Guardians' mission is to protect and restore the
wildlife, wild places, wild rivers, and health of the American West.
ARIZONA * CALIFORNIA * COLORADO * MONTANA * NEW MEXICO * OREGON * WASHINGTON
MAIN OFFICE: 516 Alto Street, Santa Fe, NM 87501 p) 505.988.9126
If you received this message from a friend, you can subscribe.
Unsubscribe or reduce the number of emails you receive by Managing Your Subscription