Signup for our emails
Login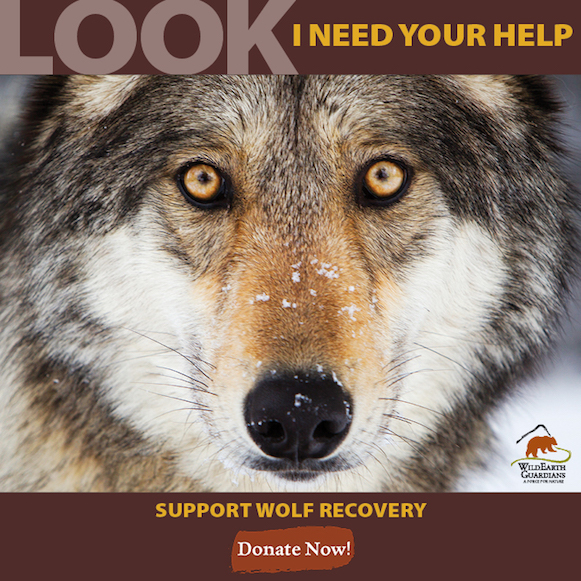 Dear Guardian,
"We need to reduce wolves and rebuild those herds."
That's what the President-elect's eldest son Donald Jr. said. He is Trump's closest advisor on wildlife issues and he wants the Interior Department to make the U.S. Fish and Wildlife Service more "hunter-friendly."
I've said it before: there's no sugar coating this one. The Trump Administration is going to be a disaster for wildlife and will wage an all-out war on our native carnivores.
We need you, again, to help us fight back in the courts and in the media as we expose their plans to allow billionaires to make trophies out of our nation's most endangered wildlife. Please support our Endangered Species Defense Fund with a gift of $50, $100, $500 or more, and help us protect wolves and other endangered species.
Trappers, trophy hunters, and the states that embrace anti-carnivore policies and rhetoric will be calling the shots in the Trump Administration. I fear that body-count wildlife killing contests will soon be exalted as a form of "wildlife management."
Our plan to stop the bloodshed includes:
1. Going to court to fight every last proposal to trap, snare, and kill native carnivores.
2. Nurturing an ethic of compassion and non-lethal coexistence at state and local levels across the American West.
3. Making the ethical and ecological case that trophy hunting of native carnivores is anti-American.
You and I know native carnivores aren't trophies. They're magical and ecologically important creatures deserving of our awe, wonder, and respect.
Look into the eyes of an animal and you can see a soul. Looking into the eyes of our nation's soul, I believe that we must summon even more compassion.
Please join our efforts by supporting our Endangered Species Defense Fund with a gift today. Remember the eyes of the wolf and activate your courage and compassion—be a Guardian of our nation's wildlife.
For the wild,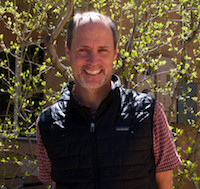 John Horning
Executive Director
WildEarth Guardians
jhorning@wildearthguardians.org

Stay Connected:
WildEarth Guardians' mission is to protect and restore the
wildlife, wild places, wild rivers, and health of the American West.
ARIZONA * CALIFORNIA * COLORADO * MONTANA * NEW MEXICO * OREGON * WASHINGTON
MAIN OFFICE: 516 Alto Street, Santa Fe, NM 87501 p) 505.988.9126
If you received this message from a friend, you can subscribe.
Unsubscribe or reduce the number of emails you receive by Managing Your Subscription